Modelling and Optimization :: Activities
Publication activities
Research results were published in several international journals: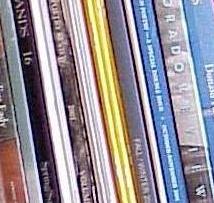 Linear Algebra and its Applications ISSN 0024-3795
Journal of Inequalities in Pure and Applied Mathematics
Comptes rendus de l'Academie bulgare des Sciences, ISSN: 1310-1331
Linear and Multilinear Algebra ISSN 0308-1087.
IEEE Transactions on Automatic Control ISSN: 0018-9286
Problems of Engineering Cybernetics and Robotics, ISSN: 0204-9848
Cybernetics and Information Technologies, ISSN 1311-9702
Lecture Notes in Computer Science, Springer, Germany, ISSN: 0302-9743
Lecture Notes in Engineering and Computer Science
International Journal of Computer Science ISSN: 1819-9224 (online version); 1819-656X (print version)
Transactions on Automatic Control and Computer Science
International Journal "INFORMATION TECHNOLOGIES & KNOWLEDGE", ISSN 1313-0455


and proceedings from national and international conferences
DEVELOPED SOFTWARE SYSTEMS
Production scheduling and inventory control
Study and selection of basic mathematical models for production scheduling and inventory control in small and medium enterprises.
Development of computational algorithms for production scheduling and inventory control and programming of software modules implementing the algorithms
Integration of the software modules in a program system intended to support the technological management of small and medium enterprises
INFRAWEBS Composer
- an environment in which the user can compose custom workflows of semantically described web services. The workflow methodology is adapted for creating WSMO-based service compositions for the determination and visualisation of data and control flow within the composed service.
Download as RAR-Package
TEACHING ACTIVITIES
New Bulgarian University, Sofia
• Web programming
SWU, Blagoevgrad
• Data transmission and computer communications • NGN - Next Generation Networks • Digital communications
UTP, Sofia
• Mathematics • Mathematical methods in the economy • Mathematical modeling • Engineering Mathematics • Communication circuits
Sofia University "Clement Ohridsky"
• Programming techniques
Technical University, Sofia
• Program languages

Scientific and applied projects
The Department actively participates in European and National R&D projects:
International projects with
• EU FP6/2002/IST
• Helsinki School of Economics, University of Javaschoola – Finland
• Poznan Technologic University
• Russian Academy of Sciences
• University of Malaga – Spain
• University of Tuscia, Viterbo, Italy
• Virginia Commonwealth University – USA
Research Scientific and Applied National projects:
• with National Innovation Fund
• with the Ministry of Education and Science
• with BAS

Participation in editorial boards
"Cybernetics and Information Technologies"
"International Journal of Distributed Systems and Technologies" (IJDST)